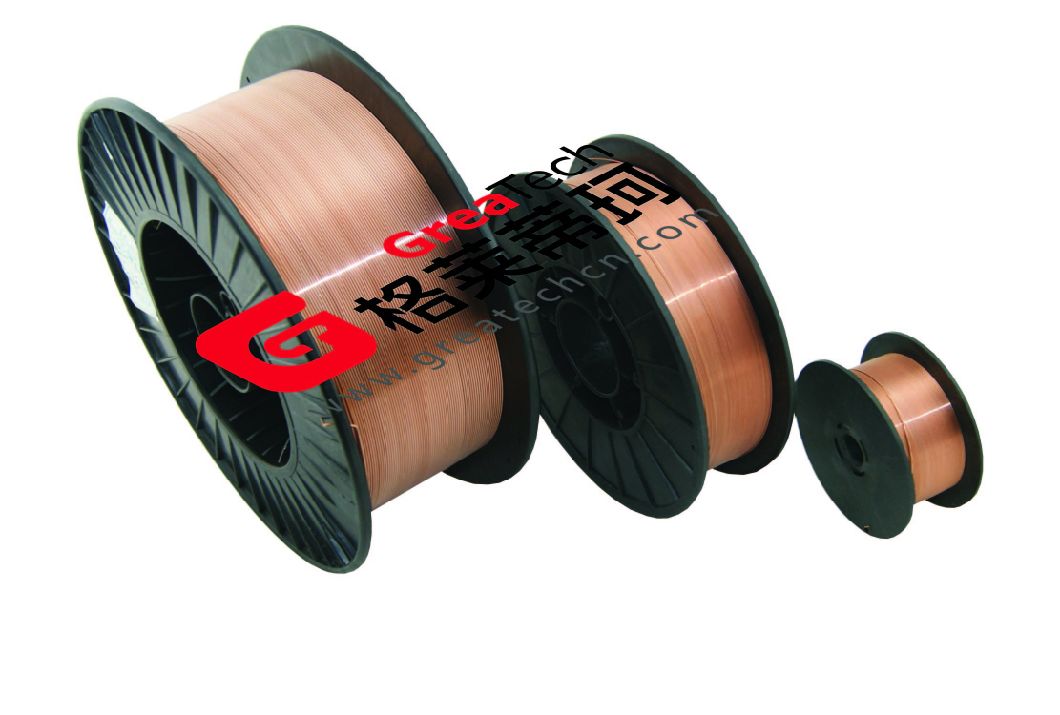 1.size:0.8,0.9,1.0,1.2,1.6mm
2.surface treatment:Copper coated
3.packing: As per customer request
4.spool: White or black etc
5. Kind of spool: Plastic or metal wire
6. Standard: ER70S-6

Welding Wire Features:
Gas Shielded Welding Wire ER70S-6 -- Main Characteristics:
1. Low welding costs.
2. High productivity and low electricity consumption.
3. Easy to operate. All-position welding.
4. Very low hydrogen content in the weld and lower nitrogen content. Excellent crack-resistance.
5. Little deformation after welding.
6. Wide applicability. Suitable for welding thin, medium and thick plates.