Lincoln 761/ Esab ok flux 10.81
Welding Flux LH-
SJ501
Descripton:
LH-SJ501 is a bonded type acid flux composed mainly of aluminium and oxides with ball form granule about 10-60 mesh in size.Its basicty is 0.5-0.8.It can be used on AC or DC power source.It provides good welding usability,easy slag removal,excellent anti-porosity property and beautiful bead appearance.
Application:
In combination with H08A or H08MnA wire,this flux is suitable for welding of gascylinders,membrane water-cooled wall of boilers,ect.
Characteristics:
1)LH-SJ501 is an agglomerated aluminate- rutile type flux.

2.)Metallurgical behavior: High silicon and manganese pick- up is obtained.

3)Grain size: 10 to 60 mesh.Basicity: 0.7( BIIW).

4) The welding performance is excellent.
Slag detachability is very good, especially at high speed.
Welding porosity scarcely occur.

5.)Its welding speed can travel up to 150 cm/ min. It is particularly useful for welding tube- web- tube joints of finned tubes.

6)LH-SJ501 is useful for welding thin plate in single pass and limited pass.

7)The flux has low moisture pick-up and granular stability . As the bulk density is low so is the consumption rate.
Caution:
1.Damp flux should be re-dried at 300-350 Centigrade for 2 hours.
2.Rust, grease and moisture on the weldment should be removed before welding.
Chemical Composition(%)
| | | | | |
| --- | --- | --- | --- | --- |
| SiO2+TiO2 | Al2O3+MnO | CaF2 | S | P |
| 25-35 | 50-60 | 5-10 | ≤0.05 | ≤0.05 |
Mechanical Performance of the Deposited Metal



Wires




Standard Models

Yield




Point




Rel(MPa)

Tensile




Strength




Rm(MPa)

Elongation




A




(%)

Impact Value




Kv2(J)




EL8




EL12




EM12K

F6Az-EL8




F7A0-EL12




F7A2-EM12K

≥330




≥330




≥410

≥415




≥420




≥500

≥22




≥22




≥22

≥27(0ºC)




≥53(-18ºC)




≥45(-200ºC)
Products Picture: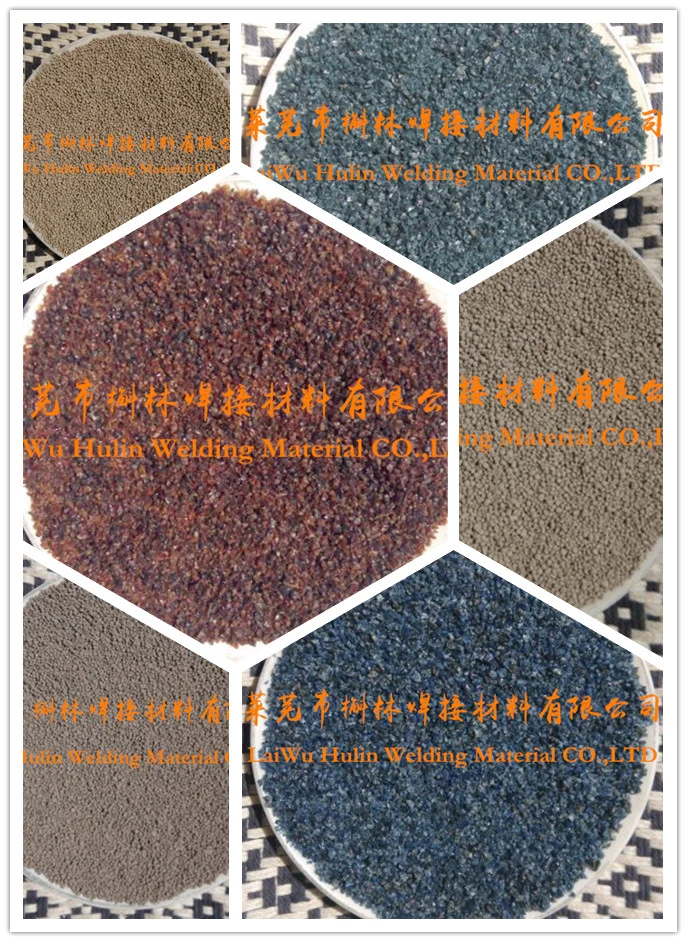 Company Brief Introduction
(1)Company Name:Shandong Hulin Welding Material Co.,Ltd
(2)Main Products:
SAW Flux&Wire, MIG Wire, FCW wire.
(3)Best Selling Product Models:
SAW Flux:SJ101,SJ101G,SJ102,SJ301,SJ501,HJ107,HJ260,HJ431
SAW Wire: EM12K,EL8,EL12
MIG Wire: ER70S-6
FCW Wire: E71T-1
(5)Quality System:ISO9001:2000
(6)Year Established:1999
(7)Brand Name:Panding Brand
(8)
Application: Steel Pipe, Structural steel, LPG Cylinder, Pressure vessel, Boiler, Bridges etc.
Packing & Shipping Details:
(1)Bag:25 KGS/Kraft Bag With Plastic Lining Inside
(2)Pallet:40 Bags(1 Ton)/Plywood Pallet
(3)Container:20-24 Tons/Container
(4)
OEM & buyer label is ok, and technical support can be offered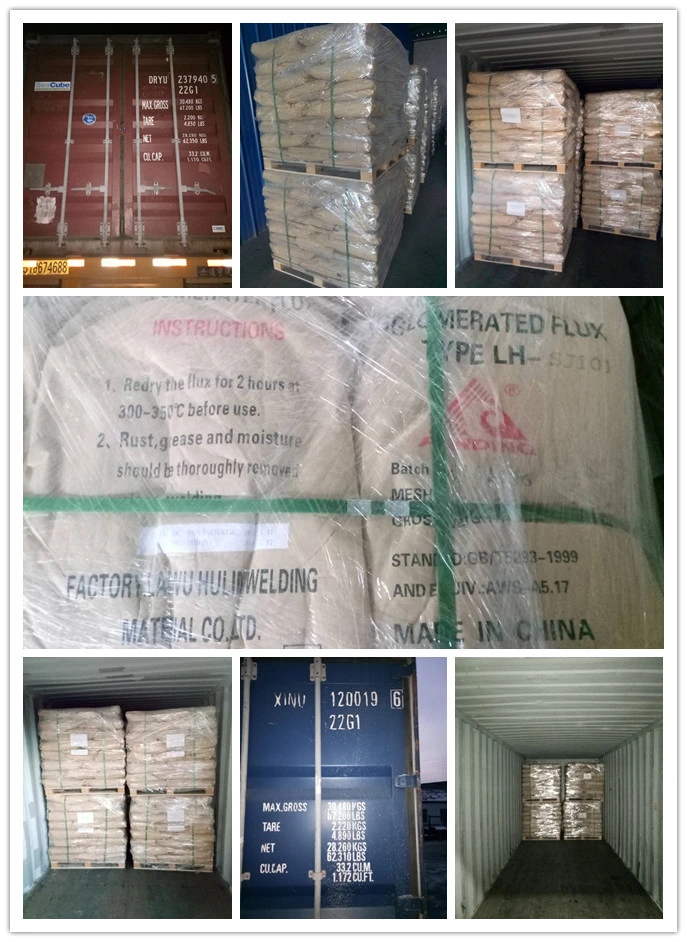 FAQ:
Q. 1 Can you provide free sample?
A:
Total free sample
(including freight cost) can be offered
Q. 2 What is your delivery time?
A:
Within 7 days
after receiving deposit.
Q: 3 Is your price competitive with other companies?
A: Our goal is to give the best price with same quality and best quality with the same price. We do everything we can to reduce your cost.
Q. 4 How about OEM?
A:
OEM IS OK.
Q. 5 Why we should choose your company?
A: Firstly, we are
ORIGINAL factory
. We can guarantee delivery time and provide special requirements
for
customers
.
Secondly, we have professional foreign trade team with
high efficiency communications and professional solutions.
Thirdly, we have special team work for after sales
services 24*7 to help you slove any kind of problem
Contact us
: