AWS E6013 welding electrodes
Description:
It is a mild steel electrodes with titanium coating, H08A core wire, and suitable for both AC and DC.
It can be welded in all positions with easy operate and restrike. It is used in welding general carbon steel and Zinc-coated steel sheets for ships and so on.
Attention:
It requires no hearting before using, if welding electrodes is damp, pls hearting it under the temperature 100 for 30-60 minutes according to the damp situation.
Characteristics
Rutile type, thin coated, general purpose mild steel electrode depositing smooth welds of radiographic quality having good mechanical properties. The slag is thin and easily removable.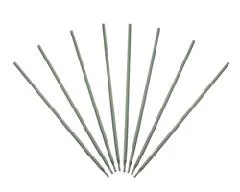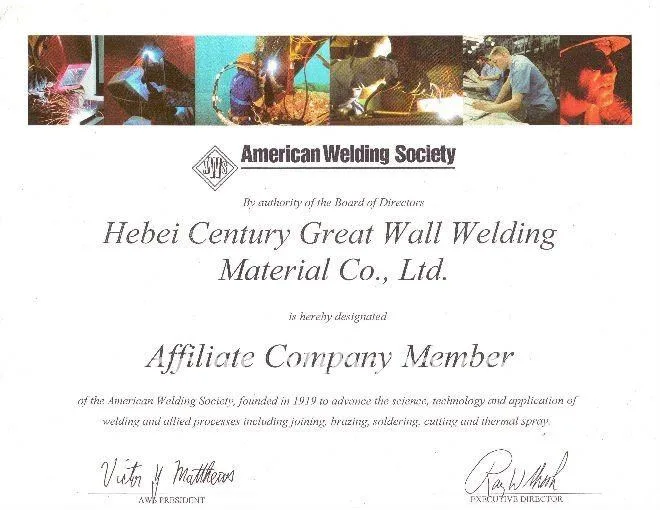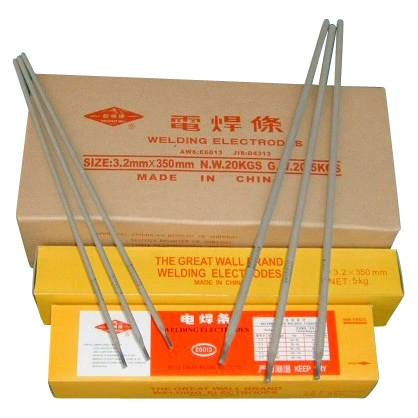 | | | | | | |
| --- | --- | --- | --- | --- | --- |
| Diameter(mm) | 2.0 | 2.5 | 3.2 | 4.0 | 5.0 |
| Current | 40~70 | 70~90 | 90~120 | 150~190 | 180~240 |
CHEMICAL COMPOSITIN OF MELTING METAL(%)
| | | | | |
| --- | --- | --- | --- | --- |
| C | Mn | Si | S | P |
| ≤ 0.12 | ≤ 1.60 | ≤ 0.75 | ≤ 0.035 | ≤ 0.040 |
Reference Current
| | | | | |
| --- | --- | --- | --- | --- |
| Diameter(mm) | 2.5 | 3.2 | 4.0 | 5.0 |
| Current | 90~120 | 120~150 | 170~200 | 210~250 |