Anti Stick MMA Welder E7018 Arc MMA Welding machine ECO Series Welding Machinery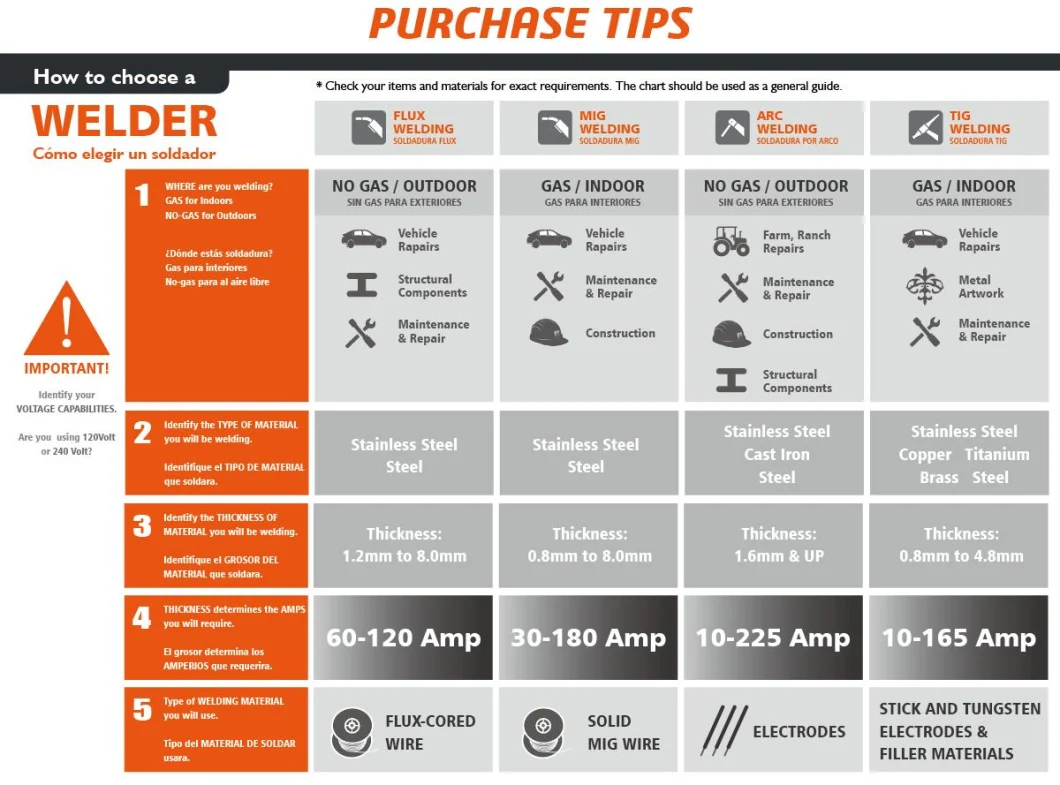 The DECAPOER ECO series DC inverter welding machine is the most reliable Welder with genius design for home use or DIY working. It is the perfect performance upgrade for those jobs that need a little more power. This powerful, lightweight ARC inverter technology does it all. True DC inverter technology is utilised in the most efficient way capable of smooth accurate work with perfect stability.
This awesome 'Go anywhere' MMA-ARC welds all ferrous metals such as mild steel, stainless steel, chrome moly, etc. The MMA/Stick welding function allows you to run up to a 5mm rod with perfect stability of the Arc.

Without a doubt, the ECO series MMA WELDER is in a league of its own, packed with superior features. It incorporates the latest High Frequency Inverter technology producing the highest quality results in stick electrode welding with complete reliability.

The LUNA WELDER is the ultimate choice for DIY, homeworking, light industrial, site welding, repairing, etc; it is 100% generator friendly and weighs in at Max. 6kg! Very handy for go anywhere.

Meanwhile, the machine is approvaved by CSA, UL, CE certificate and fully comliant with mandatory EMC legislation.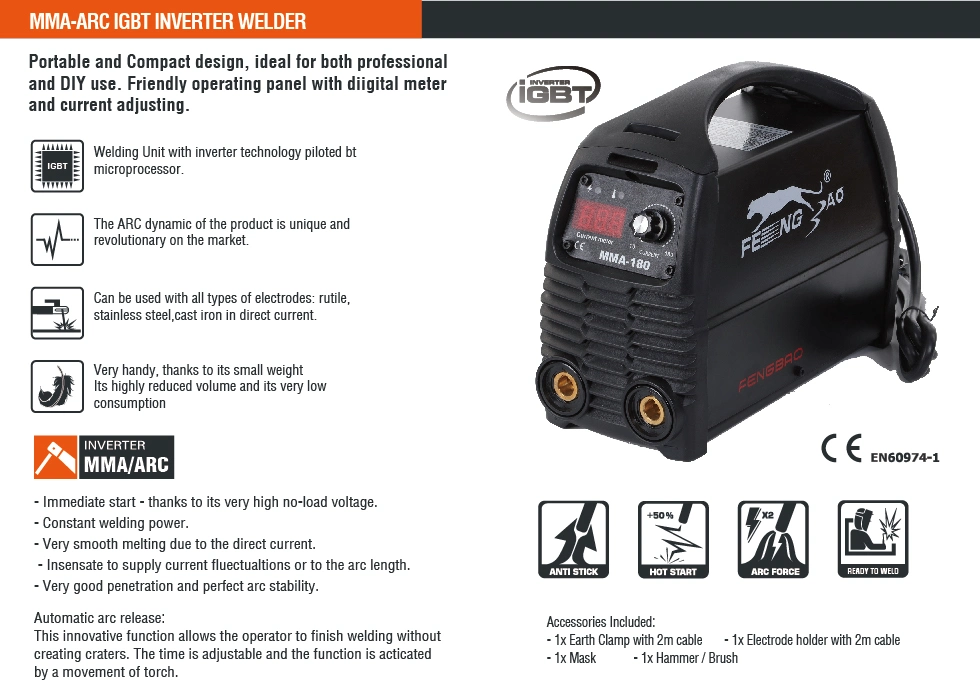 | | | | |
| --- | --- | --- | --- |
| Model | MMA-120 ECO OCV | MMA-140 ECO OCV | MMA-160 ECO OCV |
| Type | IGBT | IGBT | IGBT |
| Rated Input Voltage (V) | 220V | 220V | 220V |
| Rated input frequency (Hz) | 50/60HZ | 50/60HZ | 50/60HZ |
| Rated input Power | 4.5KW | 4.5KW | 5.3KW |
| Non-load Voltage (V) | 80V | 80V | 80V |
| Output curent range (A) | 20 - 120A | 20 - 140A | 20 - 160A |
| Rated Duty cycle (%) | 60% | 60% | 40% |
| Class of Insulation | F | F | F |
| Shell protection grade | IP21S | IP21S | IP21S |
| Suggested Electrode Max | 3.2mm | 3.2mm | 4.0mm |
| Connector size | 9mm | 9mm | 9mm |
| N.W./G.W. (kg) | 3.5kg/5.5kg | 3.5kg/5.5kg | 3.5kg/5.5kg |
| Machine Size | 350*150*225mm | 350*150*225mm | 350*150*225mm |
| Packaging | BROWN CARTON | BROWN CARTON | BROWN CARTON |
| | | | |